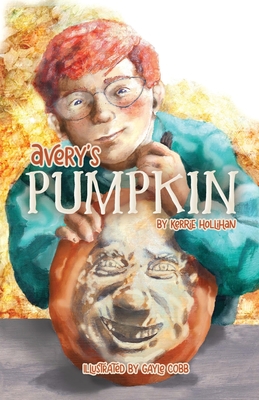 Avery's Pumpkin
Publication Date:
May 2nd, 2023
Publisher:
Braughler Books, LLC
Usually Ships in 1 to 5 Days
Description
Avery Danielson wants to win at something, and the Mayfair School Pumpkin Contest is coming soon.
Avery has big plans, but when his Irish grandfather comes to visit, everything fizzles. Now, it seems, Avery's nemesis Jeremy Fairchild will beat him yet again.
Left to themselves, Avery and Granda carve a "Most Original" entry for the Pumpkin Pageant in a most original way. Granda introduces Avery to the Irish tale about Stingy Jack and the world's first jack-o-lantern. But will this peculiar pumpkin--that glows all by itself--be a winner? And what's a "winner" anyway?
Kerrie Logan Hollihan is a veteran of award-winning nonfiction for kids and teens. She's a major fan of Halloween history, and Avery's Pumpkin is a story she's had in mind for more than thirty years.