Preorder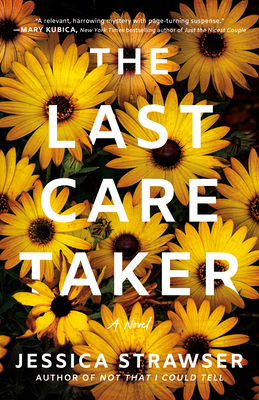 The Last Caretaker
Publication Date:
December 1st, 2023
Publisher:
Lake Union Publishing
Description
A woman in search of a new beginning is put to the test in ways she never imagined in an empowering and provocative page-turner by the author of Not That I Could Tell.
Katie's divorce was, in a word, humiliating. So when her friend Bess offers a fresh start--a resident caretaking job at a nature preserve--Katie accepts. No matter that she's not exactly a "nature person." How hard can it be?
But from day one, something feels off. Katie's new farmhouse looks as if the last caretaker barely moved out at all. When a frantic, terrified woman arrives late at night, expecting a safe place to hide, it's clear caretaking involves way more than Katie bargained for.
Suddenly, Katie is no longer sure who she can trust: the brooding groundskeeper, the daily regulars--hikers, dog walkers, bird-watchers, photographers--even Bess.
As Katie digs deeper for clues in what the last caretaker left behind, she must discover courage she never knew she had--and decide how much she'll risk to do the right thing.